Click below to read "The King James Version Defended" by Edward F. Hills




Defending the King James Bible
This page contains articles and links to articles in defense of the Authorized Version.
Search the Scriptures and see whether these testimonies are true.
Another great source for books on Defending the King James Bible
Click Pic below to go to their website!


Scientific Reasoning vs Faith


The Ultimate Solution to the Problem of Evil


The King James Version Defended by Edward F. Hills




Biblical and Historical Chronology


John Wycliffe

Origin or Stream from which we received Our King James Bible:


False Stream from which Corrupt bibles came:


Corrupt Revised Texts

What Did the Early Christians Believe About Hell:
Powered by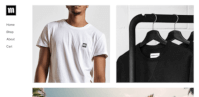 Create your own unique website with customizable templates.